CUSTOMER SUCCESS STORIES
Pivvot is committed to customer success. Read our industry use cases to learn how we deliver insights, results, and value to save our clients time and money while reducing risk. 
Identify Solar Sites Faster than Other Developers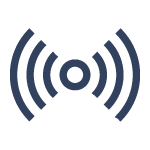 Client: Solar Developer
Industry: Solar & Renewables
Problem Statement: Identify Sites for Solar Farms in Virginia
A solar developer was looking for large plots of land in Virginia for utility-scale solar projects. Virginia has become a very competitive state as many developers are looking for suitable sites near the PJM interconnection system.
With Pivvot, the developer is able to search for 200+ acres within a reasonable distance of the PJM transmission system. They are now able to quickly evaluate usable area and setbacks for sites that meet their criteria and pass on options that are not suitable earlier in the process.
Want more information? Watch our Pivvot Siting Webinar.
Save 50% on Electric Transmission Site Analysis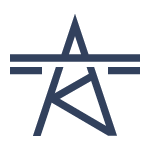 Client: Large EPC
Industry: Power Transmission
Problem Statement: Identify Re-Routes for an Existing Corridor
A right-of-way manager at a large EPC was responsible for rerouting an existing electric transmission corridor. The original corridor ran through Federal lands and they needed viable options to move it. Using Pivvot's route module, they were able to add in the areas to avoid as well as criteria to include in the analysis. The client did not have to reach out to each county or city to get data they needed to conduct the analysis as its included in the Pivvot database.
The ROW manager generated multiple routes and was able to select the least-cost, minimal impact option. With Pivvot, they've seen over 50% savings on project schedule time.
Learn more about this use case by watching our webinar. 
Quickly Analyze Permit Requirements and Assess Environmental Risks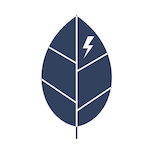 Client: Large EPC
Industry: Environmental Services
Problem Statement: Create Permit Matrix and Flag Project Risks
The environmental services group at a large EPC was siting a workspace near an electric substation. The group was asked to create a permitting matrix for the project as well as flag any potential environmental risks. The project manager used Pivvot's data layers and visualization capabilities to quickly assess the area. Within minutes, she was able to see that the project area was in a floodplain and near a critical species habitat – which would require lengthly permit applications.
Armed with this knowledge, she recommended moving the project to a nearby, suitable location that was both outside the floodplain and further from the critical species habitat. This move reduced the number of permits required (to reduce the project schedule) and helped avoid environmental impact risk. With Pivvot, they are more consistent, accurate and most importantly more efficient.
Learn more about this use case by watching our webinar.
Evaluate Route Scenarios Faster with Better Data & Detailed Reporting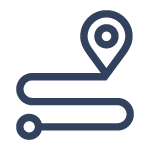 Client: Large Natural Gas Utility
Industry: Gas Transmission & Distribution
Problem Statement: Evaluate Route Options for Natural Gas Transmission in Highly Populated Area
A large natural gas utility used Pivvot to evaluate multiple pipeline route options for a 20-inch transmission line in a highly populated, metro area. Pivvot's software analyzed the options provided by the utility and delivered detailed crossing and impact reports in minutes. The utility had previously run a similar project manually, and it took roughly three months to complete.
With Pivvot, they shaved months off their project schedule by avoiding manual data collection and analysis. They were able to confirm their optimal route, backed by up-to-date data, and deliver detailed defendable reports to project stakeholders. 
Lower Risks with Lightning Data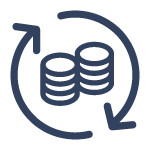 Client: Integrity Services Firm
Industry: Oil & Gas Pipeline Transmission
Problem Statement: Acquire Lightening Strike Data to Inform Risk Management
On a recent risk management project, an Integrity Management Firm needed to calculate the likelihood of lightning strike on a segment of pipe. They came to Pivvot to acquire historical lightning data in the area. The Pivvot data services team researched multiple data sources and delivered the most quality information for the project.
Pivvot was able to locate, prepare and deliver the data in less than two weeks, shaving time off the project and ensuring as swift delivery to the end-client.
Provide Better Materials Lists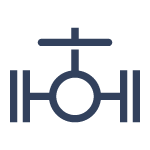 Client: Large EPC
Industry: Oil & Gas Transmission 
Problem Statement: Develop Material List for Natural Gas Pipeline Project
On a current project for new natural gas pipeline, an engineering firm ran Pivvot's crossing and impact reports to include roads, rivers, wetlands, and more. Using the lengths of each crossing, a derivative of the Pivvot geospatial analysis, they were able to determine the level of wall thickness that would be needed along the pipeline route, resulting in a building material lists.
With the materials list available much earlier in the project, the engineering firm provided a more accurate cost estimate to their client and were well prepared for the project.
Learn more about this use case by downloading the case study.
Avoid Overcommitting Millions of Capital in Error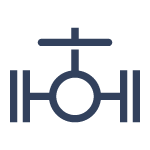 Client: Large Pipeline Operator
Industry: Oil & Gas Transmission 
Problem Statement: Understand Construction Methodology Earlier in the Project 
A crude oil transmission pipeline operator was building a 24-mile pipeline in an area surrounded by bedrock. They had received Final Investment Decision and had budgeted for rock sawing to cut through bedrock as the location didn't allow for blasting. They contracted an engineering firm to begin the project design who assessed the line using the Pivvot platform. They were able to visualize the surrounding area and analyze detailed crossing reports in minutes.
In this instance, the operator had dramatically overestimated the amount of rock sawing needed. Had they used Pivvot earlier in the planning or cost estimation phases, they could have saved millions of dollars that are now committed and trapped in this project.
Learn more about this use case by downloading our case study.