ENGINEERING AND CONSTRUCTION SOFTWARE
Streamline routing and site analysis, access high-quality data on-demand, and deliver better cost estimates with Pivvot's engineering and construction software.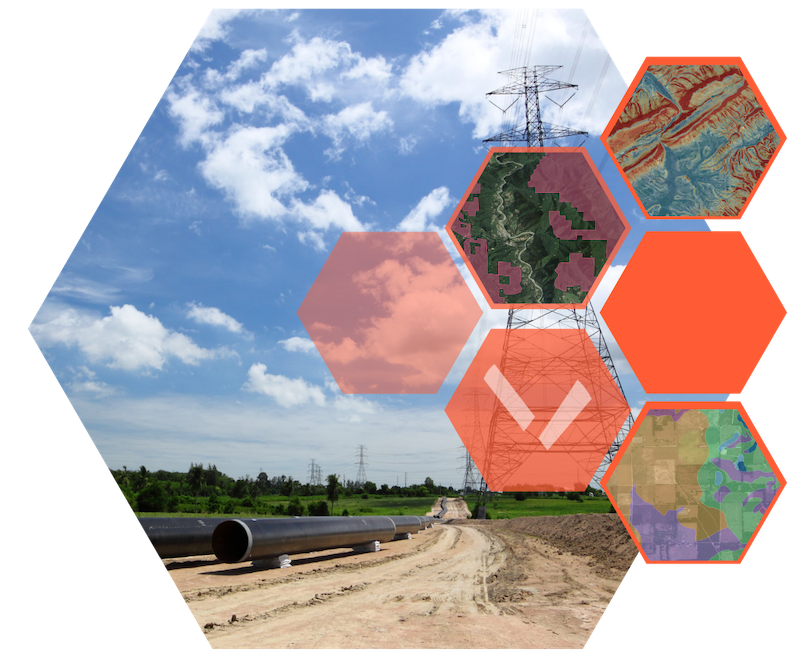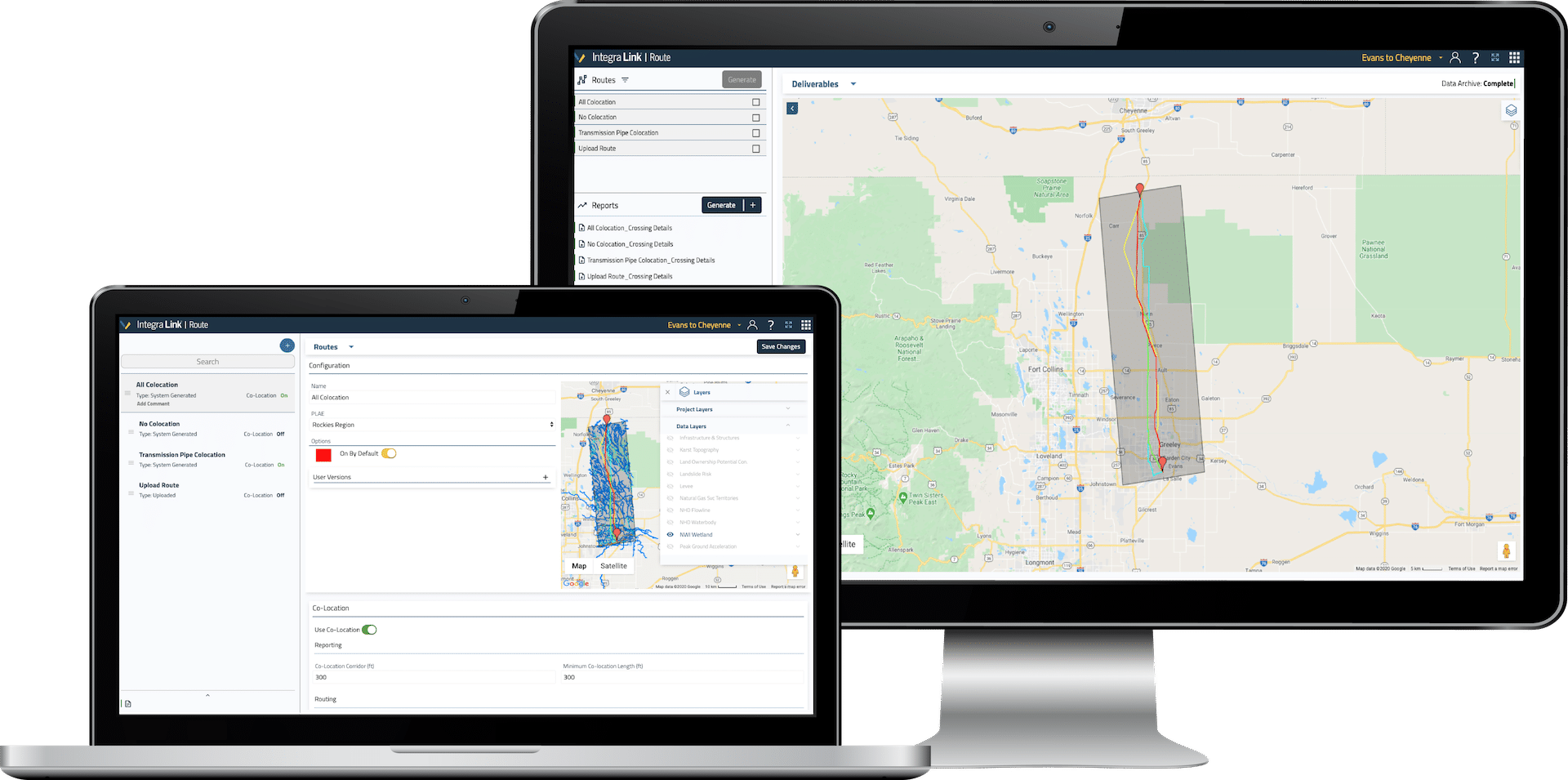 WIN MORE PROFITABLE WORK
Utilize Pivvot's engineering and construction software to identify and win more profitable projects. 

Produce more competitive FEL, FEED, permitting, and environmental estimates backed by up-to-date data and detailed analysis.
Respond to RFP's faster with more accurate information including permitting needs, better cost estimates, and material supply lists.

Evaluate multiple project site or route locations to determine a project's environmental footprint earlier in the process.

Increase Margins and Profitability
Save time on manual data and analysis processes. Access on-demand data, routing and siting analytics, and cloud-based project collaboration tools.

Accelerate Project Schedules
Expedite project schedules. Conduct desktop environmental studies and access lightening-fast reporting to complete projects sooner.

Deliver Better Bids
Use Pivvot for "at-a-glance" assessments. Deliver more accurate cost estimates and project schedules with up-to-date data on-demand.
PARCEL & ENVIRONMENTAL DATA ON-DEMAND
Pivvot has curated hundreds of data sources specifically for energy projects including pipeline routing, electric transmission siting, solar siting, and more.
We deliver parcel and other data directly to engineering companies to save time on manual data collection and deliver greater value to your clients.

Our team of data scientists have done the heavy lifting of curating critical data and preparing it for engineering projects. You can increase margins without compromising quality.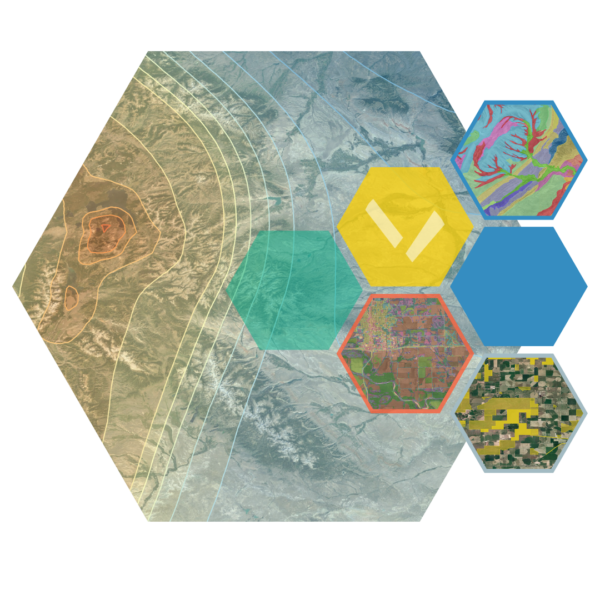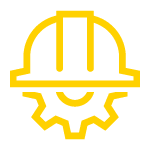 "We are dedicated to delivering quality, efficient, and innovative technical services and solutions to our clients. Pivvot's technology and its comprehensive approach to big data analytics reduces our design time and enhances project delivery, allowing us to provide transformational value and quality to our customers." –  VP of Pipeline Engineering, Audubon Engineering
CLOUD-BASED COLLABORATION
Engineering and construction firms can use the Pivvot platform to better collaborate with clients.

Cloud-based platform offers security, speed, and real-time updates.

Deliver project status, report on progress, and manage changing client needs at any phase of projects.

Easy-to-use software requires minimal training.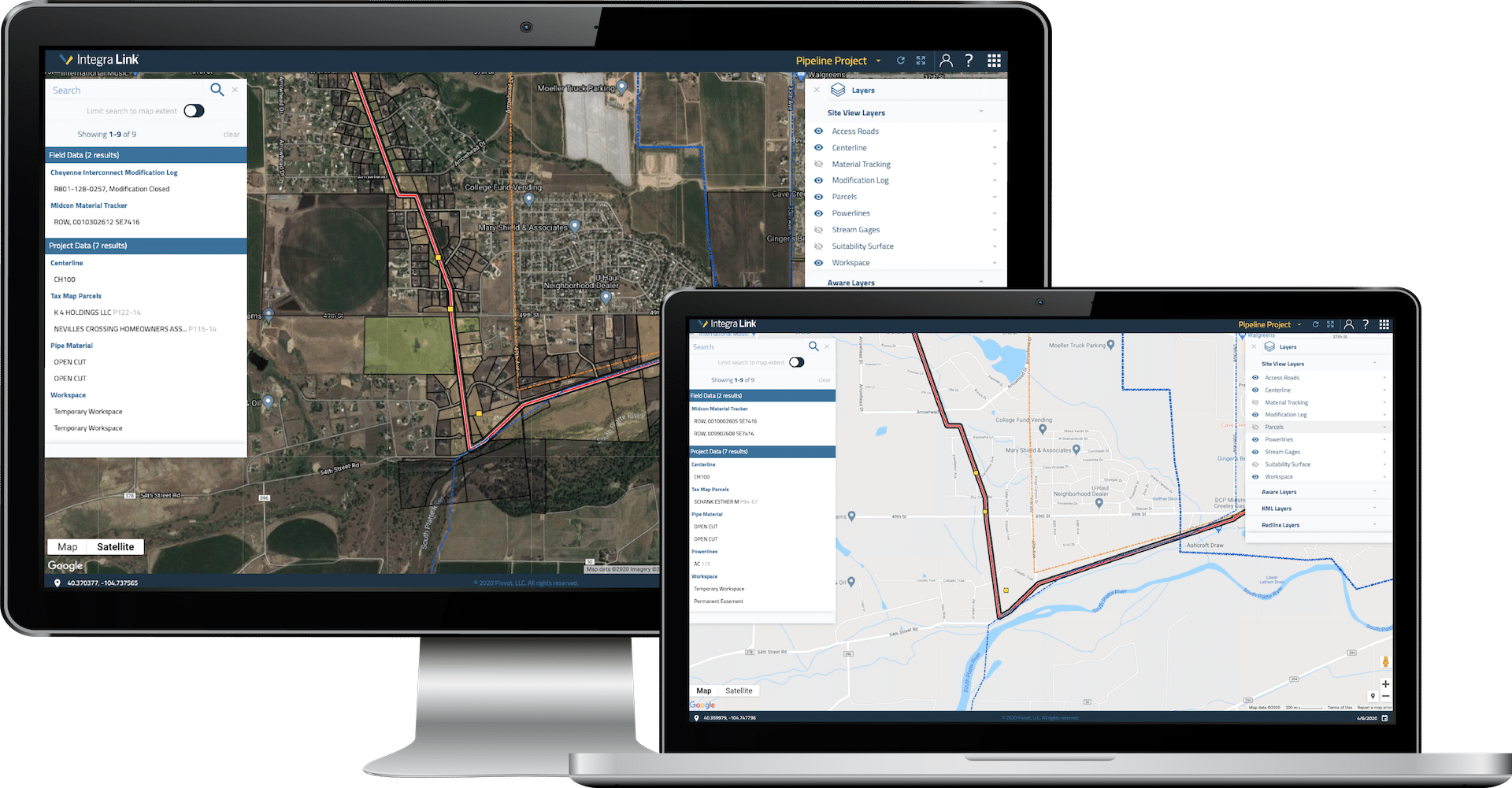 Provide Better Materials Lists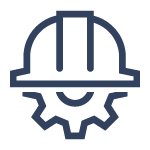 Client: Large EPC
Industry: Oil & Gas Transmission 
Problem Statement: Develop Material List for Natural Gas Pipeline Project
On a current project for new natural gas pipeline, an engineering firm ran Pivvot's crossing and impact reports to include roads, rivers, wetlands, and more. Using the lengths of each crossing, a derivative of the Pivvot geospatial analysis, they were able to determine the level of wall thickness that would be needed along the pipeline route, resulting in a building material lists.
With the materials list available much earlier in the project, the engineering firm provided a more accurate cost estimate to their client and were well prepared for the project.
Learn more about this use case by downloading the case study.
Save 50% on Electric Transmission Site Analysis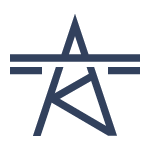 Client: Large EPC
Industry: Power Transmission
Problem Statement: Identify Re-Routes for an Existing Corridor
A right-of-way manager at a large EPC was responsible for rerouting an existing electric transmission corridor. The original corridor ran through Federal lands and they needed viable options to move it. Using Pivvot's route module, they were able to add in the areas to avoid as well as criteria to include in the analysis. The client did not have to reach out to each county or city to get data they needed to conduct the analysis as its included in the Pivvot database.
The ROW manager generated multiple routes and was able to select the least-cost, minimal impact option. With Pivvot, they've seen over 50% savings on project schedule time.
Learn more about this use case by watching our webinar.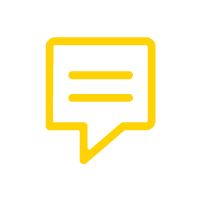 PIVVOT WORKS WITH THE TOP ENGINEERING & CONSTRUCTION FIRMS IN THE U.S.
"Pivvot's technology produces detailed reports allowing us to conduct insightful analysis and better cost estimations early in the process." – Project Director, Engineering & Construction Firm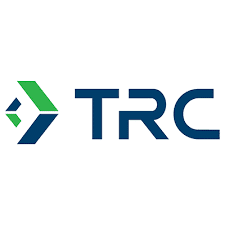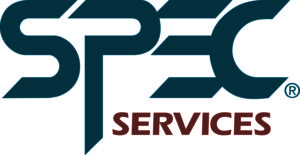 Case Study: Deliver Better Cost Estimates & Higher Value
Using the power of Pivvot's engineering and construction software, Audubon Companies is able to provide better cost estimates, building materials list, and higher value to their clients.
By integrating project data with the Pivvot database, Audubon can quickly analyze an area surrounding a proposed or existing project to identify potential risks and save their client money.