PIVVOT PLATFORM
The Pivvot platform streamlines siting, suitability analysis and permitting with location intelligence – reducing project schedules by over 50% and saving money.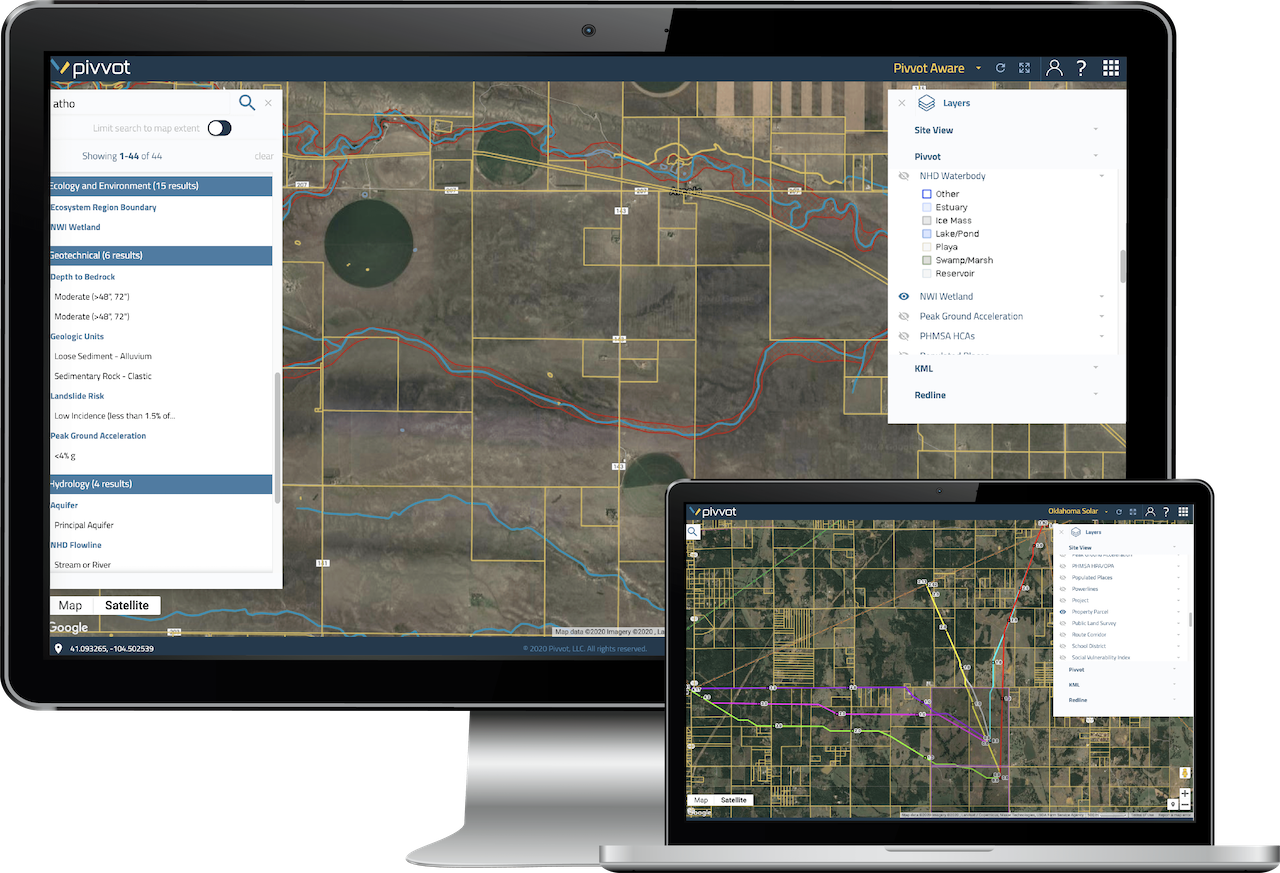 PIVVOT PLATFORM FEATURES
Upload asset or third-party data to view and area of interest

Extend our database with your subject matter expertise

Turn on and off data layers for any location across the United States

Download Pivvot data for an area of interest to use in any system

Collaborate with your team, customers and third-parties on a simple, fast and familiar map.
Analysis Solutions
Siting Analysis: Speed up renewable energy development projects and get to market faster
Project Analysis: Drop a location, draw a polygon or a route and gain a detailed understanding of your surroundings
Routing Analysis: Generate point-to-point preferred routes utilizing our data, platform and your criteria in record time
Crossing & Impact Report: Evaluate crossing lengths and critical impacts for any linear corridor
Permit Report: Analyze the jurisdictional boundaries surrounding your project and generate a list of necessary permits
Parcel Report: Immediately generate detailed parcel reports outlining critical attributes for development projects
Cost Surface Report: Generate a cost surface to visualize suitability for your energy project
WORK WITH PIVVOT
Pivvot streamlines siting, routing and permitting, reducing project schedules by 50% and saving money.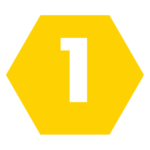 Step 1: Get Pivvot Subscription
Instantly access endangered species, parcels, and wetlands data

View social vulnerability and political boundaries

Upload, draw or generate sites and assets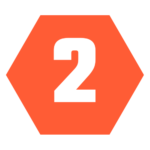 Step 2: Deliver Defendable Design
Provide crossing and impact reports to regulatory, environmental, and engineering Teams

Avoid permitting issues and environmental constraints

Model multiple sites and scenarios to demonstrate due diligence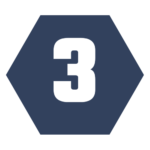 Step 3: Improve Project Planning
Improve building materials lists and cost estimation

Identify permits earlier in the project lifecycle

Evaluate site alternatives to avoid environmental and landowner issues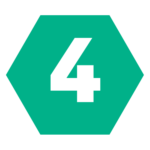 Step 4: Accelerate Schedules & Save Money
Save months of manual data collection and analysis

Generate preferred routes & conduct site analysis in hours

Reduce time in field and permitting delays

Safety & Security
Keep your data safe with private cloud space, explicit firewalls, SSL encryption and stringent authentication controls.

Affordable & Scalable
Reduce IT support, eliminate hardware, and allow your storage/usage to grow as needed using our cloud-based location intelligence software.

Reliable & Protected
Enjoy peace of mind with 99.9% uptime, regular vulnerability and security tests, and redundant failover strategies.
CLOUD-BASED COLLABORATION
From the field to the boardroom, project stakeholders use Pivvot to:
Understand what's surrounding an asset or a proposed site

Evaluate suitability and permitting requirements

Capture field collected data to support project studies

Identify areas of greatest risk or concern 
Watch our video to learn how we securely deliver parcel, environmental and engineering data to teams across an enterprise to support collaboration.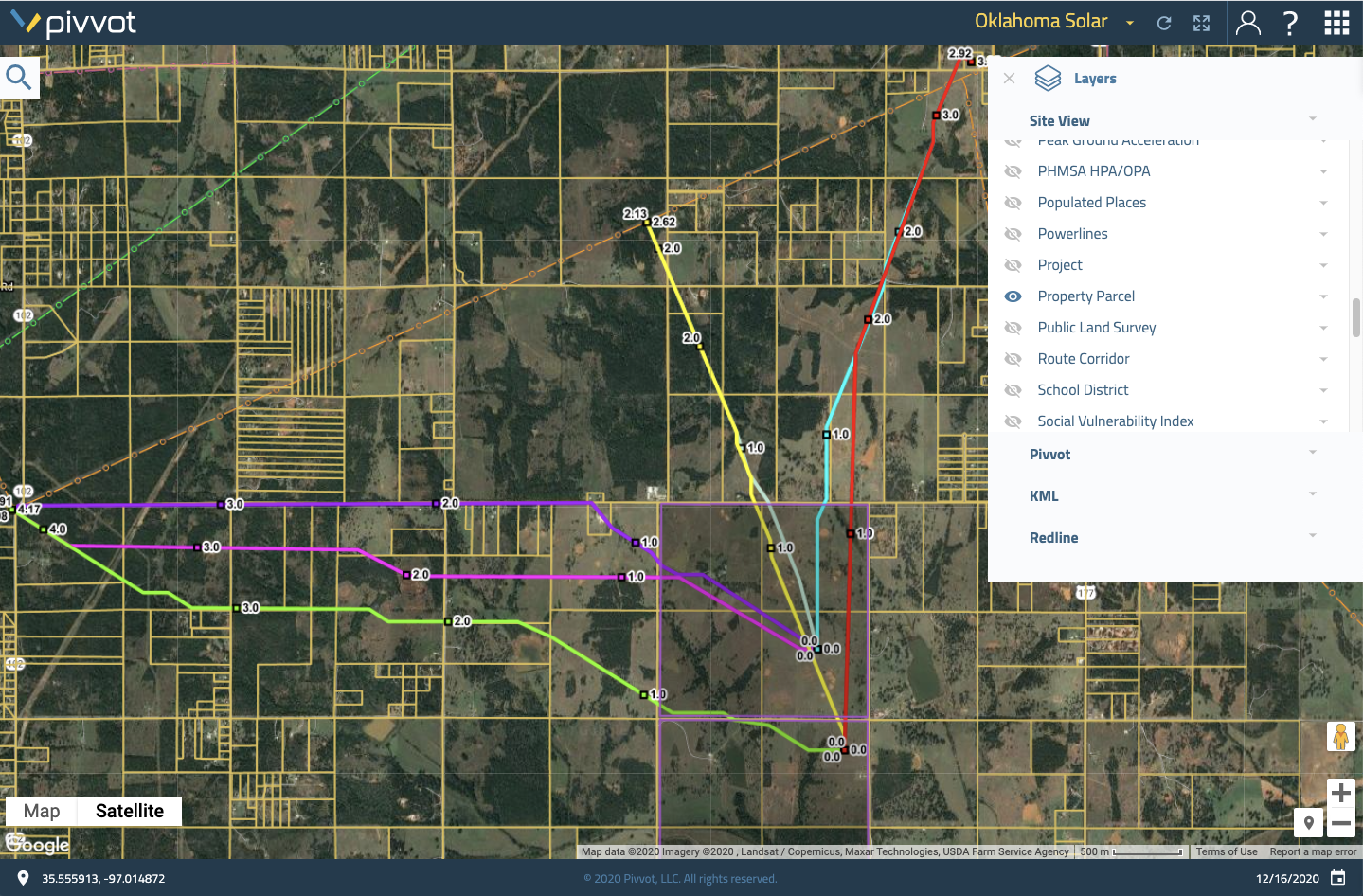 REQUEST A DEMO
Pivvot provides location data and analytic solutions to streamline siting, routing, and permitting to support our nations transition to renewable energy. Schedule a demo to understand how we can support workflows for:
Renewable Developers

Power Utilities

Natural Gas Utilities

Engineering & Construction Firms

Environmental Services