LOCATION DATA ON-DEMAND
♦ Explore Pivvot's Nationwide Data Library via Our Platform
♦ Upload Your Data for Visualization & Reporting
♦ Purchase Specific Data Sets for Use in any System
♦ Contract Our Team for Custom Data Needs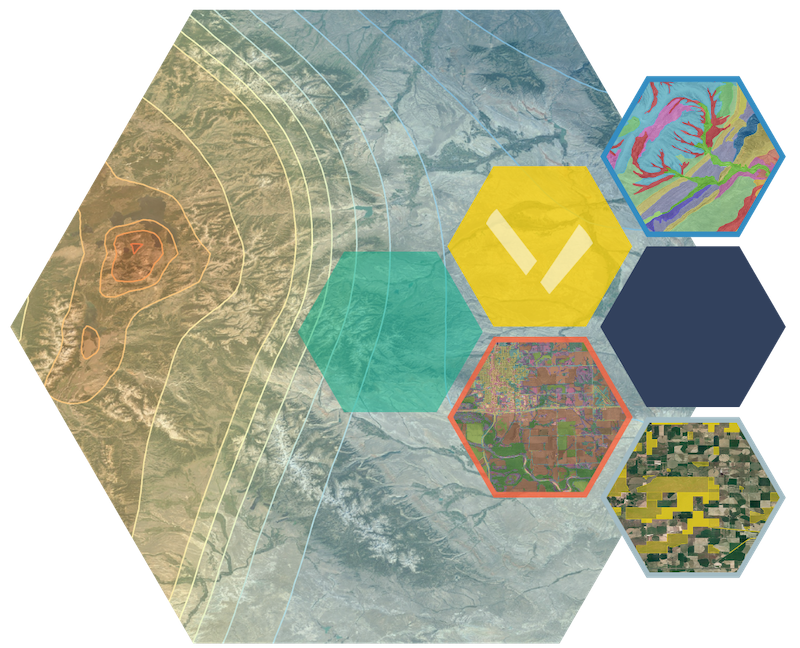 Boundary Data
Understand political and social vulnerability risks to your project. 
Congressional District

Electric Retail Service Territories

Energy Regulatory Region

Natural Gas Service Territories

Oil & Gas Production Area

Organizational Boundary

PHMSA Populated Places

Public Land Survey

Public Safety Answering Point

School Districts

State Legislative Districts

Municipal Boundaries

LiDAR Availability (USGS)

Geotechnical Data
Support construction planning, inform cost estimates and lower operational risk. 
Depth to Bedrock

Elevation

Fault Area

Fault Lines

Geological Unit

Enhanced Karst Topography (Terracon)

Landslide Risk

Peak Ground Acceleration

Percent Slope

*Depth to Water

*Hydric Soils (Potential Wetland Soil Landscape)

*Hydrologic Soil Groups

*Prime Farmland

*Soil Behavior Class (Terracon)

*Soils

*Steel & Concrete Corrosivity
          *gSSURGO layer
Hydrology Data
Inform permitting requirements and project planning.
Aquifer

Commercially Navigable Waterway

EPA Protected Waterbody

100-Year Flood Plain

500-Year Flood Plain

Levee

NHD Flowline

NHD Waterbody

NWI Wetlands

Watershed

Wild & Scenic Rivers

USGS Stream Gauges

Land Use & Property Ownership Data
Understand zoning, support land acquisition planning, and prepare cost estimates.
Property Parcel

Land Cover

Land Ownership Conflicts

Agricultural

Commercial/Industrial

Conservation/Environmental

Cultural/Heritage

Education/Research

Energy/Resource Extraction

Government

Hazard/Remediation/Waste

Low Mobility/Gathering Place

Military

Native American

Recreation

Residential

Energy & Infrastructure Data
Examine colocation opportunities, understand material needs, and develop permitting punch lists.
Communication Towers & Obstacles

Contaminated Sites

Electric Transmission Powerline

Electric Transmission Substations

Existing Pipeline

Fifty Foot Structure Buffer

Greenhouse Gas Emitters

Interconnect Queue

Points of Interest

Cemeteries

Federal Registered Sites

Railroads

Roads

Trails

Wind Turbines

Jurisdiction Data
Understand Federal, State and County permitting to avoid scheduling delays.
County Boundary

Dept. of Transportation Districts

Municipal Boundary

State Boundary

U.S. ACE Districts

U.S. BIA Regions

U.S. BLM Admin. Units

U.S. BOR Regions

U.S. DOI Regions

U.S. EPA Regions

U.S. FEMA Regions

U.S. Federal Lands

U.S. FWS Regions

U.S . FS Regions

U.S. NMFS Regions

U.S. NRCS Regions

U.S. Tribal Lands

Community & Society Data
Evaluate social vulnerability and identify opportunity zones.
Environmental Justice

Social Vulnerability

Ecology Data
Reduce ecological and environmental impact and evaluate permitting needs earlier in process.
Critical Species Habitat

Ecosystem Region Boundary

Species Habitat

Species Range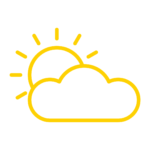 Weather Data
Understand historical weather events to evaluate insurance costs.
Hail Events

Lightning Strikes

Tornado Events

Wind Events
3 WAYS TO ACCESS PIVVOT DATA

Download location data and detailed crossing and impact reports from the Pivvot platform.

Send us an area of interest and we'll deliver reports and a file geodatabase to be used in any system.

Access our location data directly via a custom integration.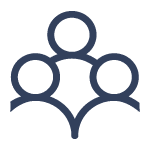 CUSTOM DATA SERVICES
Not seeing the data you need? 
Our data specialists are available. With expertise in geospatial data management, we're able to save you time and money on your location data sourcing, preparation and analysis. Ask us about the following services: 
Identify, Collect and Organize New Data Sources 

Collate Relevant Data to Derive Deeper Insights

Conduct Quality and Accuracy Checks

Design Data Approaches for Your Company

Interpret and Analyze Location Data
Contact us to learn more!