UTILITY-SCALE SITING & GEN-TIE ROUTING
Speed up renewable energy development projects and get to construction faster. Pivvot streamlines utility-scale siting and routing to the grid with location intelligence.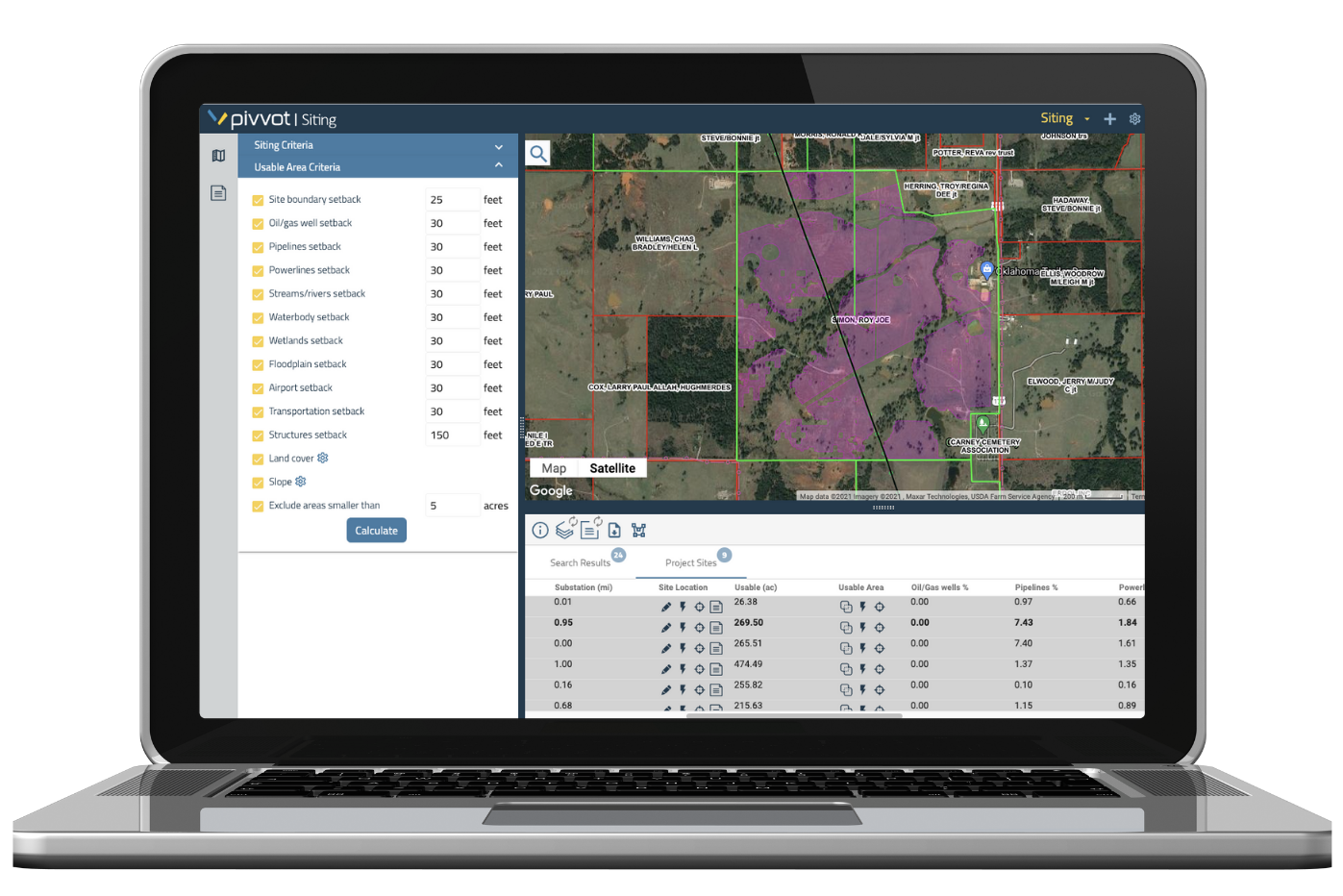 EXPEDITE UTILITY-SCALE SITING
Reduce siting and Gen-Tie routing time from days to minutes. Pivvot provides parcel, environmental, wetland, and geotechnical data to support renewable developers and renewable engineering firms in identifying and evaluating your next project. 
VISUALIZE DATA IN SECONDS
Set project criteria to identify sites by acreage and proximity to existing infrastructure. 

Download reports to view environmental, wetland, floodplain and slope data.

Identify adjacent and nearby parcels with Pivvot's enhanced parcel data.
MANAGE PROJECT RISKS 
Identify routes to existing interconnects and nearby assets.

Quickly evaluate usable acreage.

Identify parcels for sale via property rights exchange integration.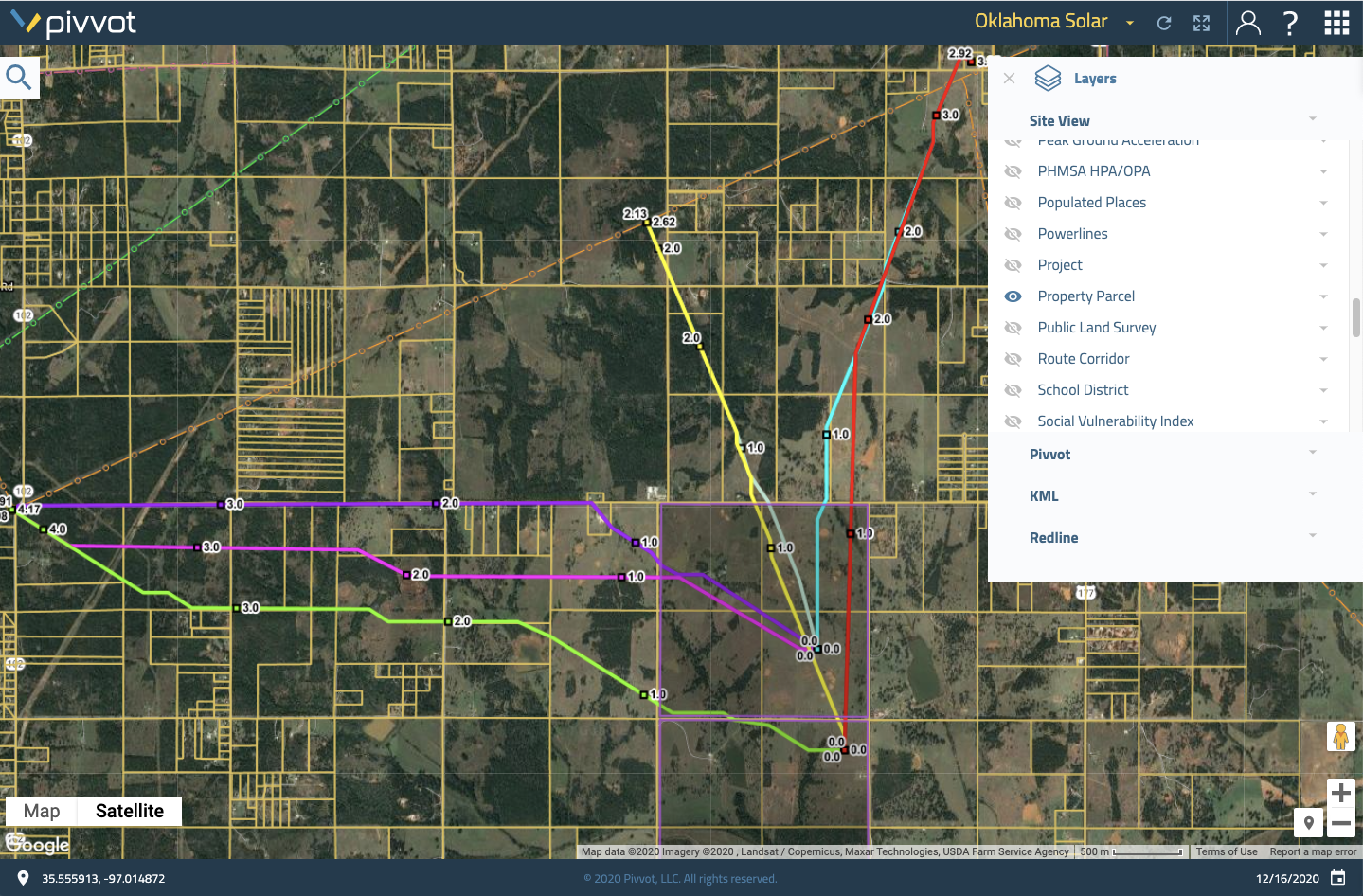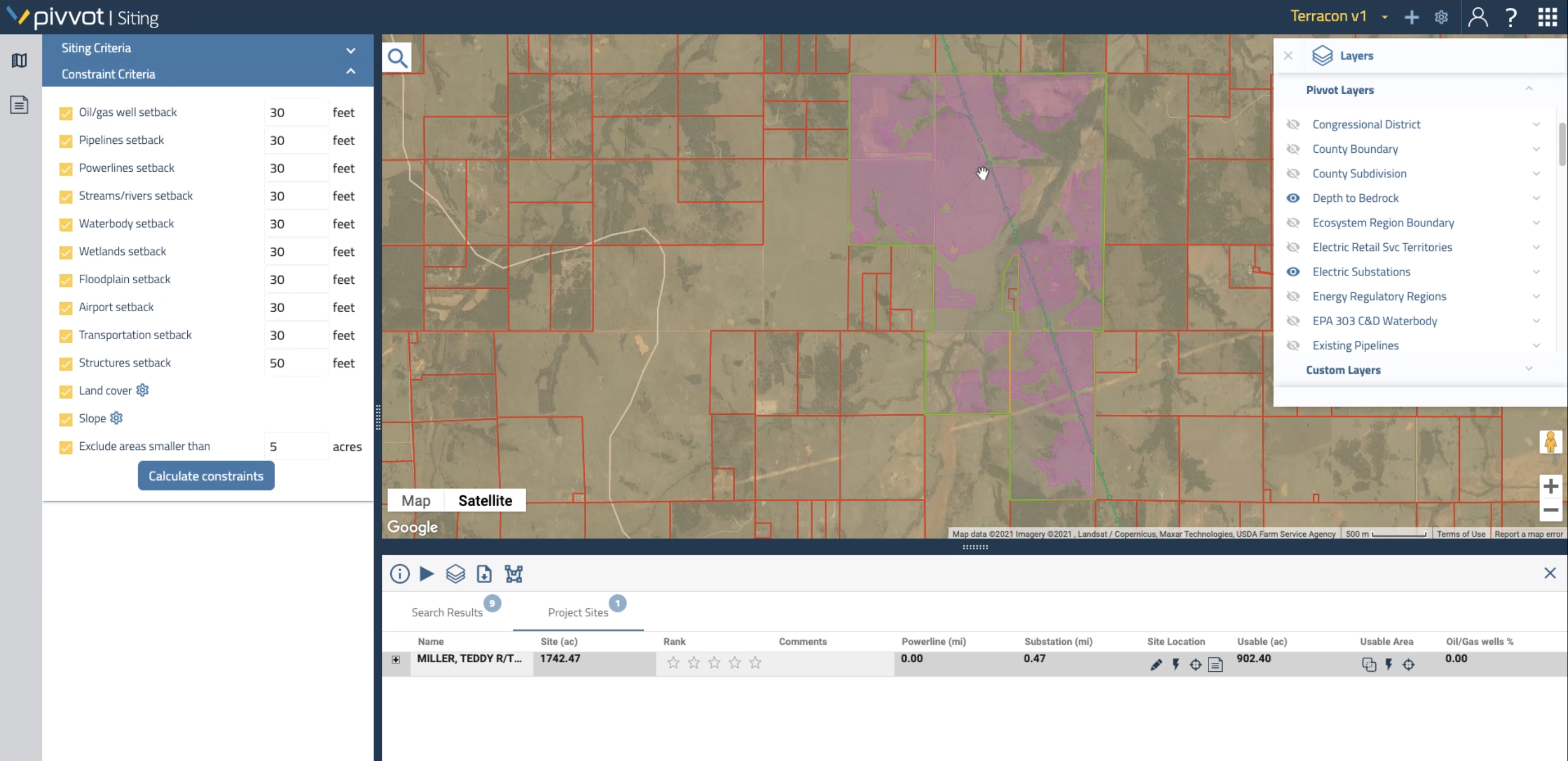 CALCULATE USABLE AREA IN SECONDS
EVALUATE USABLE ACREAGE
Set renewable-specific constraints to calculate usable area in seconds.

Visualize setbacks, critical species habitat, floodplains, infrastructure, and hundreds of datasets.

Compare sites side-by-side to identify and rank your top options.
AVOID PROJECT ROADBLOCKS 
Utilize high-resolution slope, hydric soils, and other data to get a deeper understanding of potential issues

.

Identify adjacent and nearby parcels owned by the same landowner to identify access roads and alternative locations.

Export landowner contact lists to expedite landowner outreach and negotiations.